various Ben-links (newest on top):
Radek has his Memorial to Ben at Pinkbike.com back online.
more photos from Ben
the story behind the Pinkbike Trophy from Russ Day.
Ben's pictures from rally Mexico 2005 are online.
discussion on mtbr.com forums.
demoparty pictures from xmas '97.
antistatic matrix memoriam from Patrick Jordan (Majesty).
discussion thread at scene.org.
message from Tony Shelton (Ben's father).
---
any additional links or anecdotes to add to this site, send them to agrier@poofygoof.com.
last updated $Date: 2014/10/04 06:42:16 $
special thanks to Radek Burkat at
pinkbike.com
for helping to keep this site going.
---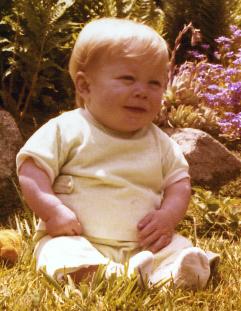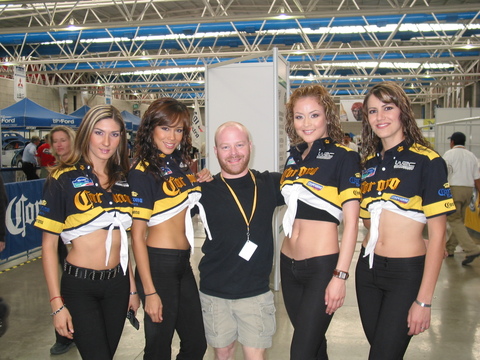 Ben Shelton: 1974-2005
Benjamin M. Shelton died of a sudden illness [Staphylococcus Aureus] on March 30 in Portland, Oregon.
He is survived by his loving parents, Anthony Shelton of Geneva and Claudia Heaton of Ithaca, and his younger brother Peter Shelton. He is also the dearly loved step-son of Ann Shelton and Christopher Heaton, step-brother of Robert, Michelle and Annette Michaels and Jack Heaton, brother-in-law of Elyse Shelton, and nephew and cousin to many family living in Oregon, California and Tennessee.
Ben was born in Santa Cruz, California on June 24, 1974 and attended schools in Geneva, graduating from Geneva High in 1992. At GHS, he was on the swim team and yearbook staff where he enjoyed photography and graphic design. He attended Carnegie Mellon University for engineering, and later continued his education at Hobart College where he studied French and Computer Sciences.
During the summers he worked in various positions at the Experiment Station. Following college, Ben worked as a computer programmer at the Nokia Corporation and a startup company in Finland before returning to the US in 2001 and settling in Portland where he continued to work in information technology.
Ben's interests were varied and included travel, biking, yoga, music, following all sports and enjoying fine wines, beer and food. Most importantly, he enjoyed spending time with his friends in the Portland community and returning to the Finger Lakes to visit with family. He will be greatly missed by family and friends.
A memorial service will be scheduled later this spring. In lieu of flowers, donations should be made to the charity of one's choice or the Study Abroad Program at Hobart and William Smith Colleges.
---
A
memorial service
was held on April 30th at the Hobart College campus in Geneva, New York.
---
2008-06-25
Happy birthday Ben. You would have been 34 yesterday. I held a toast to your memory with a bottle of Collaboration not Litigation. You would've enjoyed it.
2010-04-07
I can't believe it's been over five years now.
2012-03-21
Dear Ben, you had incredible taste in music. I have relegated myself to a long-neglected corner of my basement to escape the noise of my datacenter, and am playing records from your collection. Right now it's music from our friend Esa (Lackluster). It is incredibly comforting and saddening at the same time. I hope your brother similarly enjoys your CD collection, which was much larger. :)
Seven years. I still feel like I just haven't heard from you in a while, haven't run into you on IRC, and that it's time to catch up over a beer or few. Are you working downtown? Maybe running back-end operations for a design firm? Perhaps remote management of a large cloud deployment?
2014-10-03
Hey Ben, people are still thinking of you. Radek even dusted off your memorial page and made sure it was still online. Now that I'm in the cloud platform technologies group at Intel, I still wish I could pick your brain on datacenter practicalities -- you were doing cloud computing for the likes of box and the learning company before the term was even coined!
more photos from Ben