In memorial of Ben Shelton
Sorry to write to you in such circumstances. Knew Ben briefly 2000-2001 in Helsinki, we were a small group of mountain bikers (free riders) biking and sometimes hanging out together. Mountain biking was growing in Finland and these times will never be forgotten, new positive people and an fellowship you rarely meet.
I just knew him briefly but we had some kind of understanding of each other. We e-mailed for a while but mainly I┤ve seen Ben in Pink bike -stories etc. After leaving Finland Ben went on realizing his dream of mountain biking, and our small Finnish group started to grow and is today the biggest MTB-Freeriding registered Association in Finland, RideFree Ry.
In June 2001 Ben did the first trip with us to Stockholm (Sweden) for the FROST Chill happening before he went back to the Sates.
Just thought I send you an picture from this trip. From left to right: Me, Kristian Karjalainen, Ben, Timo Tuominen and Mika Tuominen. All of us founders and still active members of RideFree Ry.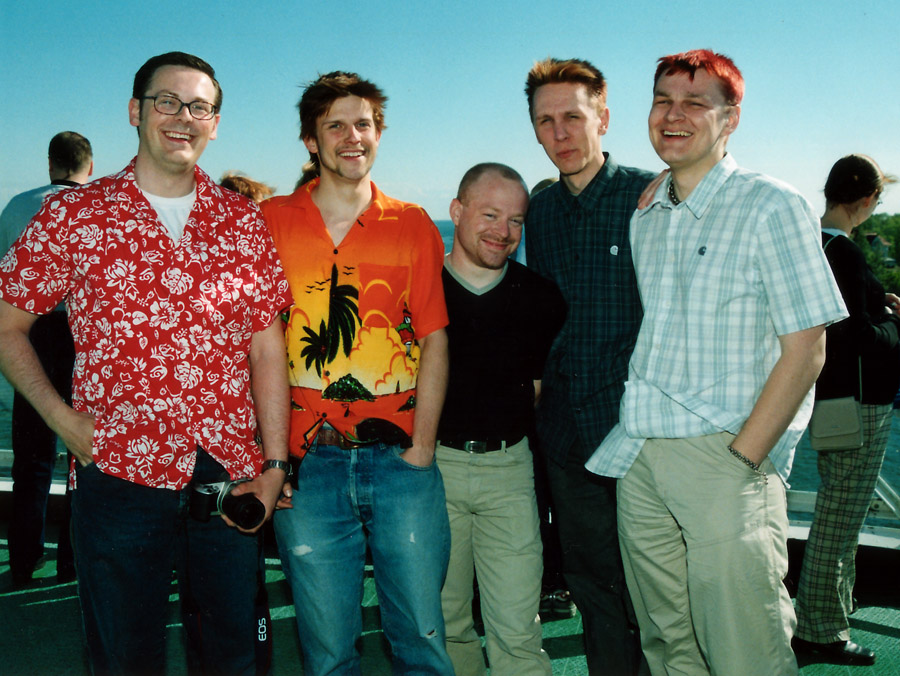 I think this picture reflects the fun and the fellowship of that time.
We all remember Ben as an active, outgoing and strong person. In his brief time in Finland he made an lasting impression and friendships for life.
He is and will be missed.
On Saturday we will go out on a ride as we used to do and rise a beer or two to the memory of Ben.
Yours Sincerely
Mats ForstÚn
and the crew from RideFree
Helsinki, Finland
---
back to shelton.ca